- Company profile -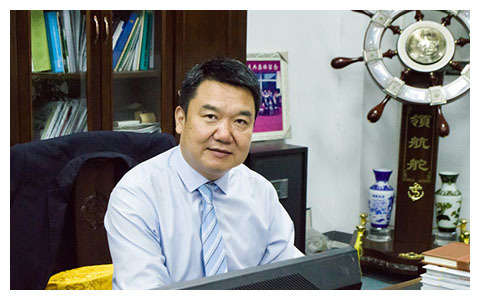 Epress systems (shenzhen) ltd. is invested by Yipulai International Holding Company and was established in Shenzhen in 2003. As a national high-tech enterprise specializing in providing complete sets of automotive lightweight riveting technology solutions, it has achieved an industry-leading position in the field of automotive lightweight manufacturing, and has been maturely applied. Your competent partner for drive systems.

EPRESS has been committed to the development of automatic precision riveting technology, the development of CNC pressure drive technology, the technology development of online assembly quality management system with quality traceability function, the development of special fasteners, the manufacture of intelligent tool devices and professional applications. After nearly 20 years of growth and accumulation, EPRESS has now developed into one of the global providers of lightweight body locking riveting SPR comprehensive solutions and lightweight body single-side efficient connection technology hot melt drilling and riveting FDS technology provider, the future body connection technology global The leader in FDR technology for hot-melt drilling and riveting, the global leader in the quality data traceability management of intelligent riveting tools, and the top in the country for intelligent precision assembly solutions in CNC drive pressure technology.

EPRESS has invested in the establishment of Guangdong Yipu Lai Riveting Technology Co., Ltd. in the Pearl River Delta region in 2018, and plans to build a production base for riveting equipment and riveting fasteners in the Pearl River Delta region. Construction will begin at the beginning of the new year in 2021, and the first phase is planned to be completed and put into production in the second half of 2022. In 2025, the production base for special riveting fasteners with an annual capacity of 2 billion and a production base for core intelligent riveting equipment with an annual capacity of 2,000 sets will be completed, so as to meet the needs of VIP customers. Three high and one fast (high quality, high efficiency, high cost performance and quick response) service requirements.

EPRESS's advanced and mature technology and equipment solve the core process problems of sheet cold connection and precision pressure assembly for various industries. According to the specific assembly requirements of various industrial fields, individualized R&D and manufacturing of equipment and rapid supply response are carried out. The Audio-Technica support team with comprehensive sales, technology and service provides the best solutions to continuously meet the changing needs of customers.

At present, the company's products are widely used in the automotive industry, household appliances and industrial electrical, elevator industry, prefabricated building industry and green energy such as photovoltaic solar thermal, sheet metal industry and IT communication industry and other fields.